Old Eastbournian Hugh Skinner stars in Mamma Mia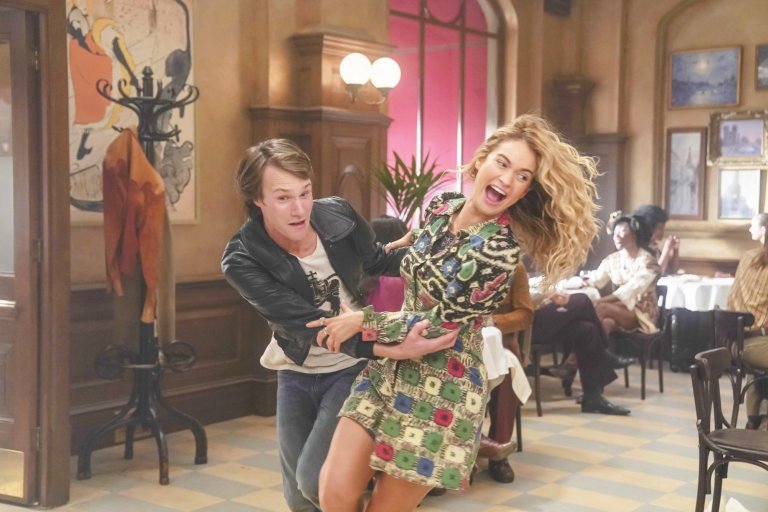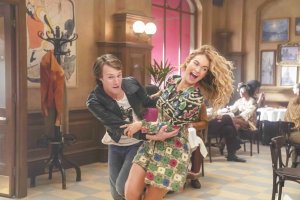 Old Eastbournian Hugh Skinner (Pennell 1998-2003) is in the follow-up to the Abba musical Mamma Mia!, which has recently been released in cinemas.
In Mamma Mia! Here We Go Again, Hugh plays the younger version of Harry, who was portrayed by Colin Firth in the first film. He is seen here with Lily James, who takes the role of the young Donna, Meryl Streep's character in the original.
In various interviews Hugh has commented that taking on the role was quite intimidating, but he focused on the part rather than trying to imitate Colin Firth.
Hugh's singing ability will come as no surprise to those who remember him in the College's production of Little Shop of Horrors, when he played the lead role of Seymour. He also appeared in Jesus Christ Superstar, where he proved his 'real vocal dexterity and theatrical presence'. 
Find out more about the Drama department here.
Hugh has had a busy few years, having played Will in the BBC comedy W1A, Unwin Trevaunance in Poldark, and Harry in the tragicomedy Fleabag. He also appeared as Prince William in the satirical comedy The Windsors on Channel 4 and as a first officer in Star Wars: The Last Jedi.