SISNA netball tournament 2019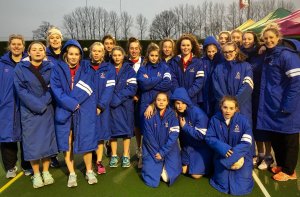 The U14A and U15A Netball teams travelled to Hurstpierpoint on Tuesday to compete in SISNA county cup. The U14s took wins from Sion, Bede's and Roedean in their group and narrowly missed out on a semi-final place, ending third in their group. They finished sixth overall, out of 12 schools in the competition. A great performance from a team who have only been playing together for four weeks. The U15As narrowly missed out on a semi-final position after only losing by one goal to both Seaford and Hurstpierpoint. They ended up third in their group and took a strong win from Christ's Hospital to be placed fifth out of 13 schools in the tournament.
The U16As and the 1st team travelled to Hurstpierpoint for their SISNA tournament on Thursday. The 1st team raced away in their group to make it into the semi-finals where they gave Brighton College a great game, but narrowly missed out on a place in the final. The 1st team then went on to win convincingly over Bede's and came out third out of 11 schools competing. The U16A team made progression throughout the day to finish on a great win against Worth in the playoffs.