Challenge Winners Head For Eden
The College is delighted to announce the winners, runners up, and highly-commended entries to the Headmaster's Challenge 2020 competition. The challenge laid down by Mr Lawson was to present ideas on how the town might redevelop the Jubilee Way in Eastbourne, as part of the proposed Eden Project for Eastbourne.
Lord Lucas and Lady Lucas joined the headmaster for a viewing on all winning entries last Thursday and declared them splendid. They are now considering which they would like to use at the upcoming conference about the Eden Project in November.
Head of Enrichment at the College, David Ruskin, remarked on the pupils' level of work: 'The technical quality, creativity and collaborative working have been truly outstanding.'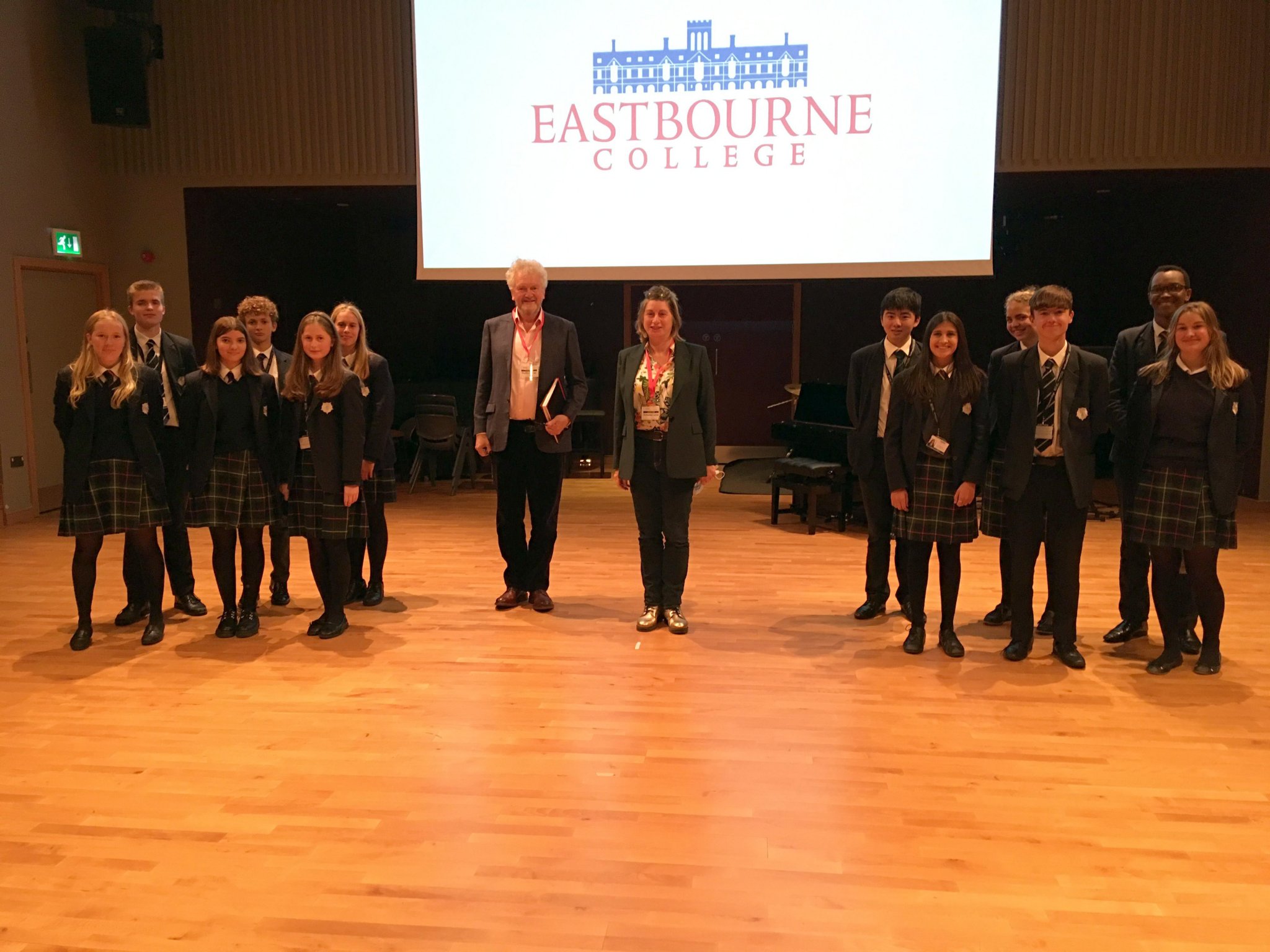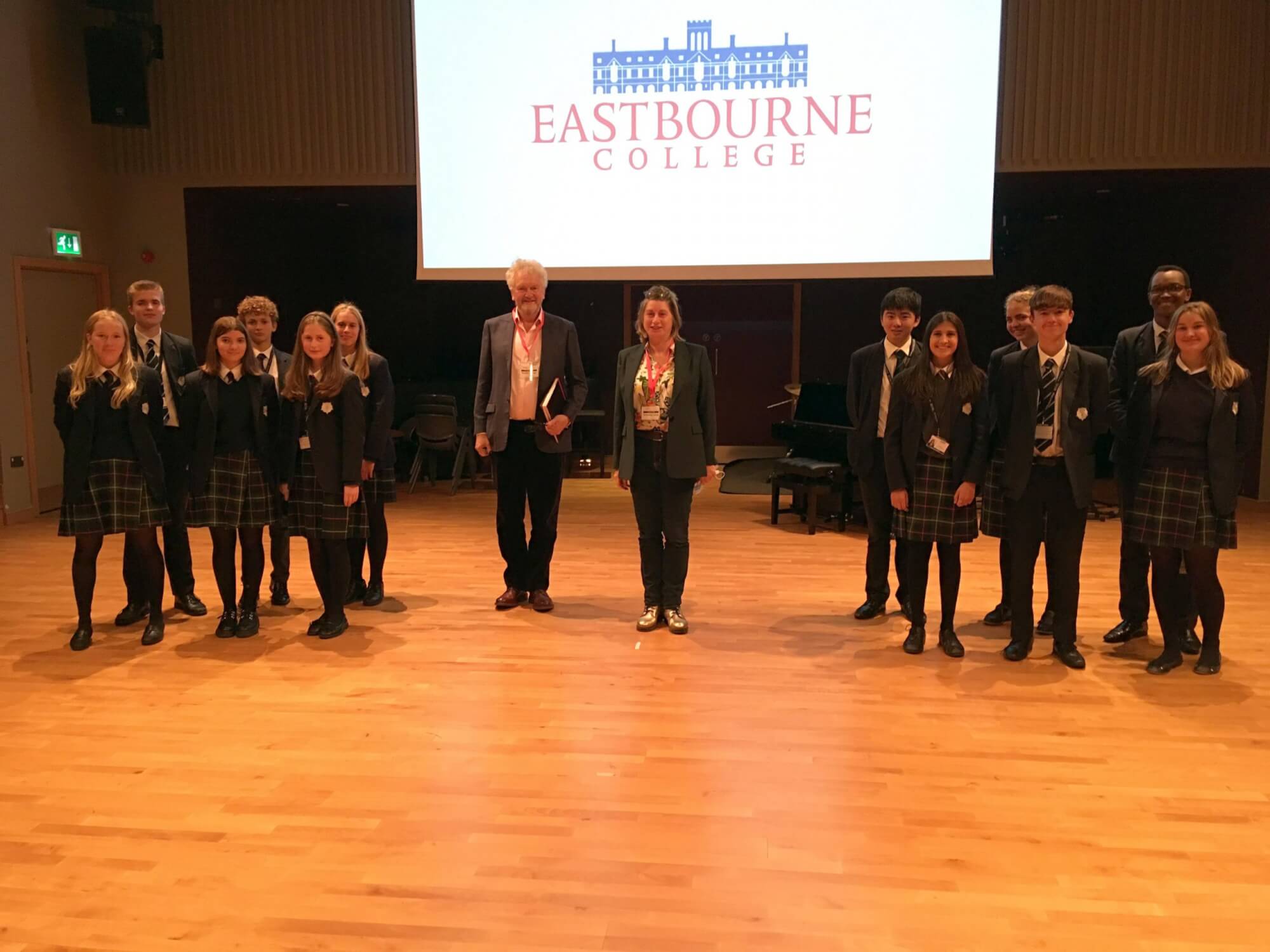 congratulations to the following pupils
| | | |
| --- | --- | --- |
| Pupil | Year | Result |
| Alex Wearne | Y10 | Winner |
| Lois H-B | Y10 | Winner |
| Kirsty W and Eliza Jones | Y10 | Winner |
| Zain Radwan and Clara D | Y10 | Runner-up |
| Esme Scanlan | Y10 | Runner-up |
| Isaac Ripley and Ewan Clark | Y10 | Highly-commended |
| Alex Bailey and Oliver Tutt | Y10 | Highly- commended |
| Millie Cranston | Y11 | Winner |
| Polly Symes and Kiri Marshall | Y11 | Winner |
| David Udegbe and Theo B-S | Y11 | Runner-up |
| Alex Cardoza and James Zhou | Y11 | Highly-commended |
| Dylan Pearson  and Jacob Kremer | Y11 | Highly-commended |
| Oliver Shouksmith and Jasmine Wright | Y11 | Honourable mention |
why eastbourne?
Since the latter half of 2019, the world-famous Eden Project template has been longshore-drifting west to east from its base in Cornwall, to the sunny shores of Eastbourne. Sir Tim Smit, co-founder of the ecological / biodiversity phenomenon that boasts ecological regeneration, community, and education projects worldwide, is in talks with local and national government representatives, and the South Downs National Park Authority, to 'connect people with the natural world in exciting and engaging ways.' A key driver of the project is to seek feedback from locals, not least from the younger generations who stand to benefit most from an environmental (and socio-economic) investment of this magnitude.
The College continues to feed into the Eastbourne Eden Project in myriad ways. In 2019, the College hosted the Your Town Your Ideas Your Future conference, with the College's pupil-led entry for a new beach gym being selected for a second pitch later that year in front of local leaders.
Regular beach cleans, involving pupils from the 13 schools that form the Eastbourne Schools Partnership, demonstrate a grass-roots willingness across East Sussex to engage with broader global issues at a local level. And pupils are keen to show their support of ideas that might raise awareness of key issues affecting their future quality of life. Issues like marine conservation and pressure on the environment from industry, are high on the agenda for young people hoping that they can affect the hearts and minds of local and national decision makers, and more importantly facilitate positive change.
Enter stage left, the Eastbournians: Sasha Marlow's outstanding Recycled Runway Fashion Show; sixth formers being involved in one of the Marine Conservation Society's latest research projects; former pupil Dr Siobhan Gardiner (Watt House 2003-2008), winning the 'Commonwealth Award' during the Women of the Future Awards in London last year and now acting as the Climate Change & Environment Lead at Deloitte. Just a few examples of pupils and former pupils making a difference in this area.
What next?
Along with iconic political influencers like Attenborough and Thunberg, Eastbournians argue it is more important than ever to step up efforts to protect our little blue marble. As big hitters like China breathe new life into the case for a more balanced approach to the environment and going carbon neutral, a cursory glance at the headlines on any given day might lull the casual current affairs consumer into putting their rose-tinted glasses on and wafting a dismissive hand at the eco-conscious boho bourgeoisie. But history teaches us that there is a huge difference between pledge and action. If the recent UN global climate talks are anything to go by, it could be argued that international division on the issue has never been greater; a global hegemon less obvious, and plenty of acute political fires turning attention inwards as the pandemic turns a thumb screw on national economies.
For Eastbourne and its residents, the focus is on transforming parts of the town into a garden deserving of the name Eden.