Runners World interviews trailblazer Tom Evans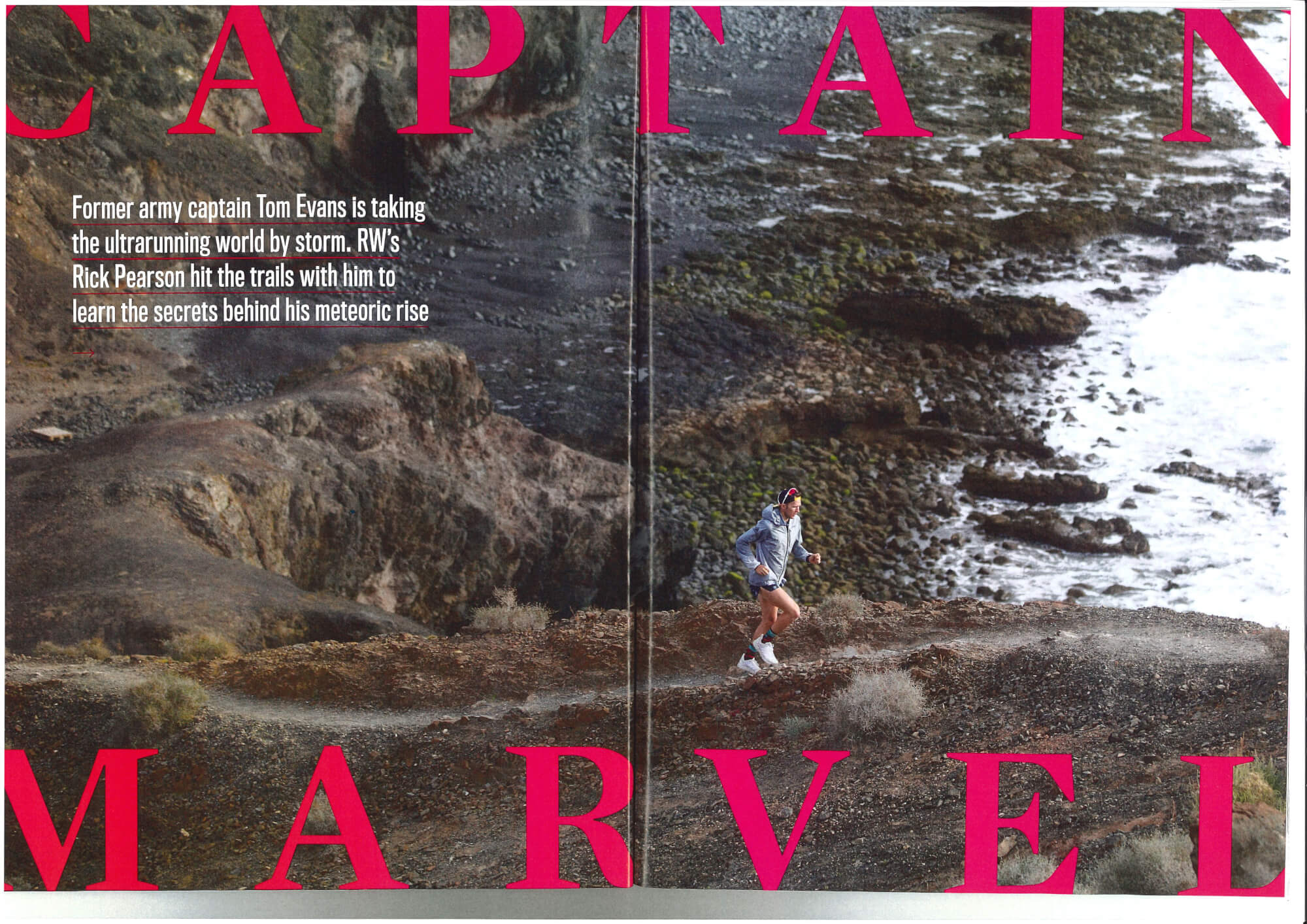 Former pupil, Tom Evans (Wargrave house 2005-10), has been interviewed by Rick Pearson of Runners World magazine who proclaims him as the 'new poster-boy of trail running.'
Sussex-born Tom, who was also interviewed by The Times this summer, has enjoyed a rapid rise to the top since competing in what is widely regarded as the 'toughest foot race on earth', the Marathon des Sables (MdS), back in 2017, after a bet with his friends. Tom finished the six-day, 156-mile (in 50 degree heat) slog in third place, the highest finish by a British male at the time.
With the MdS under his belt, he went on to win the 101km Courmayeur-Champex-Chamonix (CCC) 2018 race in the Alps and, in the same year, won the South Downs Way 50-miler in a record 5:44:22 and the Coastal Challenge Costa Rica, a 230km staged race.
The eight-page article, published in the October issue of Runners World, sees Rick Pearson catch up (get overtaken) with the ultra-marathon trailblazing front-runner after he finished third in the world's oldest 100-mile race, the Western States 100, the highest ever position for a non-US male.
In the article, Tom espouses a multifactorial approach to training and competition, giving credit to science-based approaches while recognising that there are cultural lessons to be learned. Speaking about his two-month preparation in Ethiopia, prior to the Western States 100, Tom uncovered an alternative approach compared with the majority of tech-reliant ultra athletes, '…there are guys out there that haven't got smart watches, so they just train by feel. If they feel good, they'll train. If they don't, they have an easy day or a rest day.'
He also attributes a great deal of his newfound success to seven years in the 1st Battalion, Welsh Guards, 'The British army instils in you a sense of hard work, discipline and fortitude… qualities that are equally important in this [trailrunning] sport.' While he recognises that a hard-won mental attitude is important, Tom is the kind of person that you want to compete against; a good person that others want to be around.
Whether you're first or last, you have shared the same path.

Tom Evans (Runners World, October 2019)
Tom Evans joins an ever-growing list of Old Eastbournians who enjoy national/international sporting recognition, including Captain of Sussex Women's Rugby, Alice Turnbull, jockey Harry Bentley and England-capped rugby player Piers O'Conor, and current pupils like GB triathlete Hamish Reilly, Welsh U18 International rugby player, Theo Bevacqua and GB windsurfer Sam Williams… the list goes on.
If you would like to read the full Runners World Tom Evans interview, a copy is held in the Eastbourne College Learning Resource Centre (LRC). You can also visit www.runnersworld.com/uk to subscribe, or subscribe and source back-issues here.
For more on sport at Eastbourne College, click/tap here.
For the latest Old Eastbournian news and events, visit the Eastbournian Society website.