Combined Cadet Force 
Instilling responsibility, camaraderie and resourcefulness
With just over 300 cadets, Eastbourne College Combined Cadet Force (CCF) is one of the largest contingents in the South East. Over 15 members of staff provide a varied and exciting training programme every Monday afternoon, as well as one Field Day per year and a four-day camp. There are also voluntary overnight tactics exercises and range days, and the opportunity to participate in MoD-sponsored adventure training and military-based courses around the country.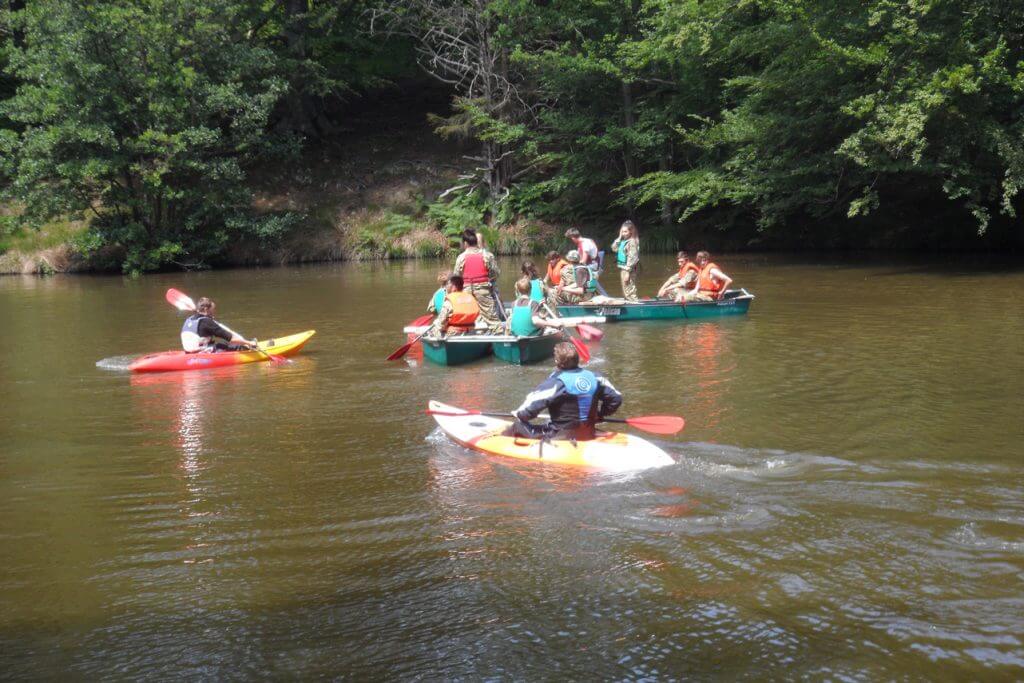 Programme Overview
All Year 10 pupils join the CCF. Adventurous activities dominate the programme but this is balanced alongside the delivery of a core cadet syllabus. Pupils take pride in performing impeccably on formal occasions, such as on Remembrance Sunday when the whole contingent parades. Pupils are able to choose which section they join (Army, Navy, RAF) after a presentation at the end of Year 9. Field Day offers an important chance to put into practice all the skills learned though the year.
Flying experience is enjoyed by members of the RAF section, the RN put to sea either in Eastbourne or Portsmouth, and the Army section enjoys its overnight field exercises in nearby Ashdown Forest. All Year 10 cadets participate in a residential camp experience in the final week of the summer term, the culminating point for their first year of training.
Opportunities to show and develop leadership in this forum are exploited in the programme. All cadets are introduced to the Cadet Leadership Code. Year 11 cadets complete a rigorous leadership package where, among other things, they learn and are assessed on the skills of teaching lessons and leading others in tasks. Pupils then become the leaders in the CCF in their final two years at the College and are expected to teach and lead junior cadets under guidance from staff.

'Teaching is learning twice.'
External camps
For the many who are really committed, there are opportunities to attend camps and courses run by HM Forces. Cadets have participated in expeditions, first-aid, flying, power-boating and sailing courses, as well as the numerous externally run leadership courses. Additional camps are offered every year and have included an adventure training weekend for naval cadets on board a yacht at Portsmouth, and a week-long flying experience camp at RAF Cottesmore in the Midlands.
Alumni
A number of Old Eastbournians (OEs), including the former Chief of Defence Staff, now General The Lord Richards of Herstmonceux, have decided to make the armed services their career following on from their experiences in the cadets. Two OEs won the Victoria Cross. 
While the CCF is run along military lines, it is not a promotional organisation for the armed forces. It provides an awareness of the armed services and an environment where pupils can acquire a sense of camaraderie, resourcefulness and responsibility by making the most of the many adventures and exciting opportunities on offer.
Visit the CCF official website to find out more.