Oxbridge offers go to girls in 2021
March is Women's History Month and Monday 8 March marks International Women's Day 2021 (IWD 2021). One of the core missions of IWD 2021 is 'to shine a spotlight on activity encouraging and uplifting women to pursue goals without bias or barriers'. This article is about six Eastbourne College girls proving that good co-educational / mixed schooling is an excellent environment for girls to achieve at the highest level.
It goes without saying that competition for Oxbridge places is fierce. The universities receive, on average, between five and seven applications for every place available. To make matters more challenging, according to their 2019 admissions reports, around 69 per cent of Oxford's UK offers go to students from the state sector. The same is true for Cambridge, give or take a few per cent, and this year was no exception.
Proving that girls can thrive in a supportive co-educational setting, enter (stage left) Isabel, Isobel, Katherine, Natasha, Sandra, and Tianlu, six girls who just received the equivalent of Mr Wonka's Golden Ticket, an offer to study at one of these prestigious higher education establishments. What stands out about this group of girls is the sheer breadth of subject areas in the places offered.
Isabel
Local Eastbournian Isabel enrolled into the sixth form at Eastbourne College after many happy years at local state-maintained school Cavendish. She studies A-levels in Biology, Chemistry, Further Mathematics, Physics, and Extended Project Qualification (EPQ), and supplements her STEM focus by being a member of the College's large Pre-Medicine School. Isabel applied for the Professor Soddy Award (a 100 per cent funded place for particularly talented pupils from state education) and was successful.
Isabel will join Trinity College Cambridge this year.
Isobel
Classmate Isobel, from Bexhill, is also a fellow Professor Soddy Award holder and studies Biology, Chemistry, Further Mathematics, and EPQ. Another STEM girl, Isabel found her spark in the sciences.
Isobel will take up her place at Homerton College Cambridge to read Natural Sciences and likes the idea of going into laboratory research.
Like most pupils with aspirations to study at either Oxbridge or other universities in the UK and US, engaging in the creative arts often provides a natural diversion from the rigours of academic preparation; pupil wellbeing is not a separate initiative bolted onto the core curriculum, but an inclusion policy woven into the fabric of the day-to-day.
Katherine
Cello playing music scholar Katherine regularly performs at the many concerts the College puts on each term and has made use of the raft of remote creative arts opportunities during lockdown to continue wowing the school community. Being fluent in English and Russian, as well as having studied French and Mandarin, she has always been passionate about languages. For Katherine, A-levels and activities at Eastbourne College include French, Greek, History, Instrumental Music, and Latin. She was over the moon with her Oxbridge offer,
Katherine will join Pembroke College Oxford to read Arabic and Islamic Studies.
Natasha
Natasha came from St Andrew's Prep (another school in the Eastbourne College Inc charity) and has been at the College since Year 9. She was awarded a drama and then an academic scholarship as her linguistic talents emerged. She chose Classical Civilisation, English Literature, History, and Philosophy & Theology for A-level. Outside of subscribing to the many performing arts opportunities on offer, Natasha contributes to the local community in myriad ways through the service at school programme. She has been offered a place at Queens' College Cambridge.
Sandra
Oxbridge entrant Sandra hails from Germany and came to Eastbourne one a one-year placement to study at another school in the Eastbourne Schools Partnership (ESP). She enjoyed it so much she stayed on. What started as a twelve-month UK education experience, led to an offer to join Eastbourne College's sixth form and an offer from Cambridge to study French and Spanish where she will be based at Pembroke College. Sandra continues to enjoy the independence that Eastbourne College's collegiate-style boarding system provides and speaks highly of the school's Oxbridge preparation programme.
Tianlu
Tianlu is one of the top 0.1 per cent of pupils in the UK who achieved a clean sweep of 9s and A*s at GCSE. Having aced no less than 13 subjects, this academic and music scholar went on to study Economics, Further Mathematics, History, and EPQ. Tianlu continues to thrive, embracing the endless horizons and endless opportunities available to her six days a week. As a day girl, she has everything the boarders do save for the bed, and takes advantage of the optional, guided Saturday morning enrichment sessions which include a full programme of academic, creative, and co-curricular pursuits. Tianlu's sisters both went to Cambridge and she had similar ambitions.
Tianlu will be based at Murray Edwards College later this year.
headmaster's comment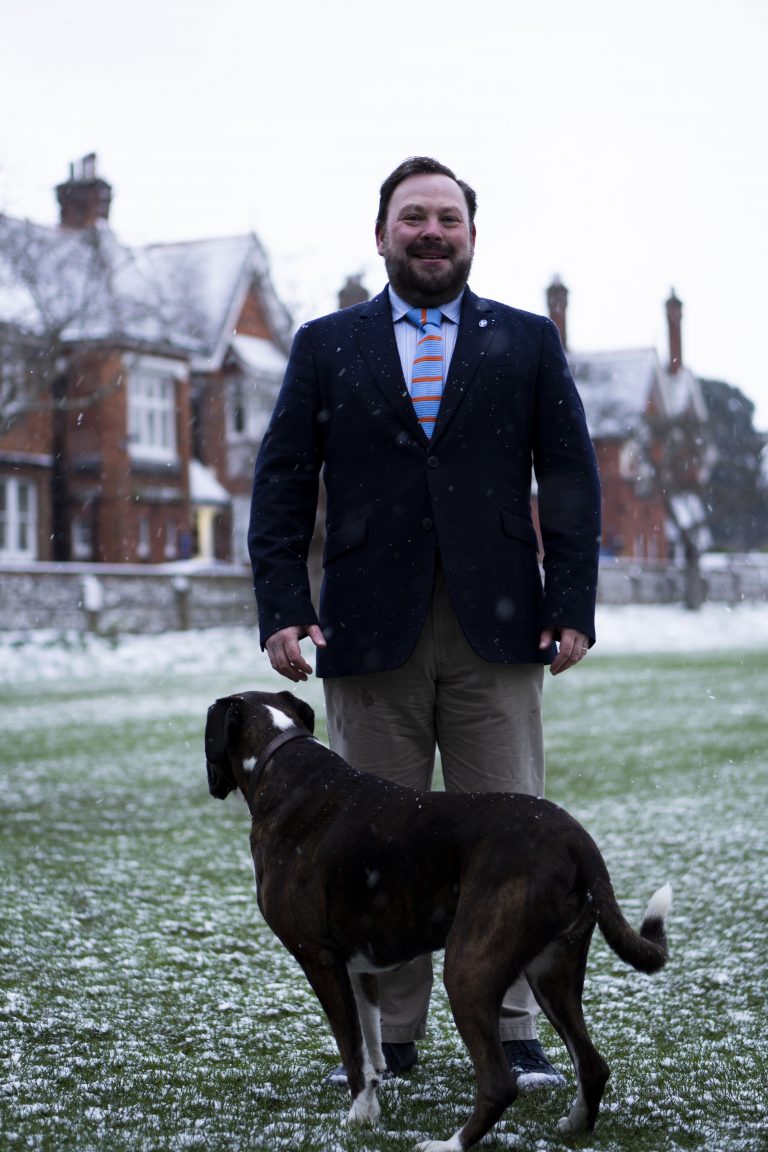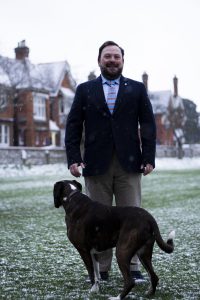 As an advocate of mixed education 'with the vigour of a convert', Eastbourne College's headmaster, Tom Lawson, sees the girls' success as a by-product of delivering a gold-standard education that moves with the times.