A wide-ranging subject with a strong numerate and analytical basis
Biology is the study of life and living processes. It is therefore relevant to all and has a valuable part to play in helping young people become aware of their environment, of personal health issues and of their own physiologies.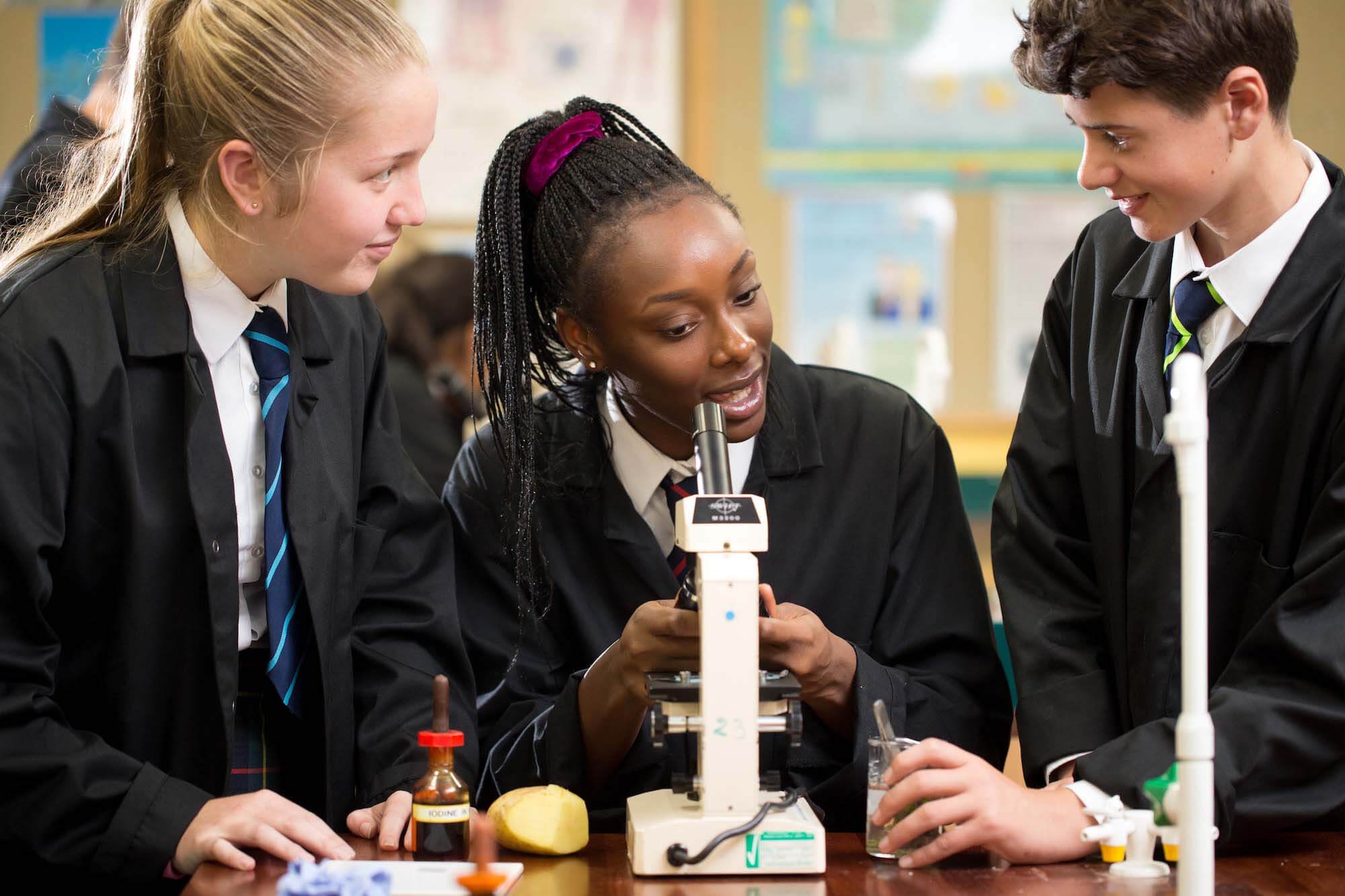 There is no doubt that advances in biotechnology, medical research and the use of environmental resources will change our lives. Our aim is that, having been exposed to the biology course, Eastbournians will be able to fulfil a responsible and informed role in modern society.
Department Overview
The Biology Department offers inspirational teaching within and beyond the College's cutting-edge science centre. Pupils conduct a broad range of practical work using the extensive resources of our four state-of-the-art biology laboratories.
We are privileged to have many areas of stunning biodiversity for field studies at our fingertips. We regularly make use of the invaluable teaching and learning resources to be found within a stone's throw of the College estate.

"What we see depends mainly on what we look for"
At GCSE, all pupils take either a discrete GCSE in biology or a combined science GCSE qualification. 
A large proportion of our A-level biologists have successfully applied to read dentistry, medicine, physiotherapy, veterinary science and biologically-related degrees at top universities including Cambridge, Bristol, Durham, Imperial, Oxford, and UCL.
Beyond the Classroom
The department enjoys considerable success in national competitions organised by the Society of Biology. Pupils have won gold and silver medals in the Biology Challenge at GCSE and the Biology Olympiad at A-level.
A-level biologists have the opportunity to broaden their interest in the subject by attending lectures at Sussex University or in London.
Professor Lord Winston visited the Biology Department in November 2017 and observed our pupils conducting experiment. He spoke to them about their work and career aspirations,
and showed pupils how to slice the thinnest of samples for observation under a microscope.  One of the Lower Sixth said: " I really enjoyed meeting Professor Winston. I was thrilled when he took the time to look down the microscope and ask me questions on the practical I was doing, and showed genuine interest when he asked me about my future career plans. The lab session was wonderful, giving me insights into Professor Winston's work into fertility and his thoughts on how he chose his field. He is an inspiration. "