Kindling a love of language, underpinning wider succesS
The English Department is large, versatile, successful and happy. The latest HMC inspection noted that the conspicuous and admirable feature of the department is the enthusiasm of the teachers who use variety, sensitivity and a leavening of humour to achieve rapid progress. Such enthusiasm is reciprocated by the motivated and co-operative approach of the pupils, ensuring that the overall standard of attainment, in oral and written skills, is high.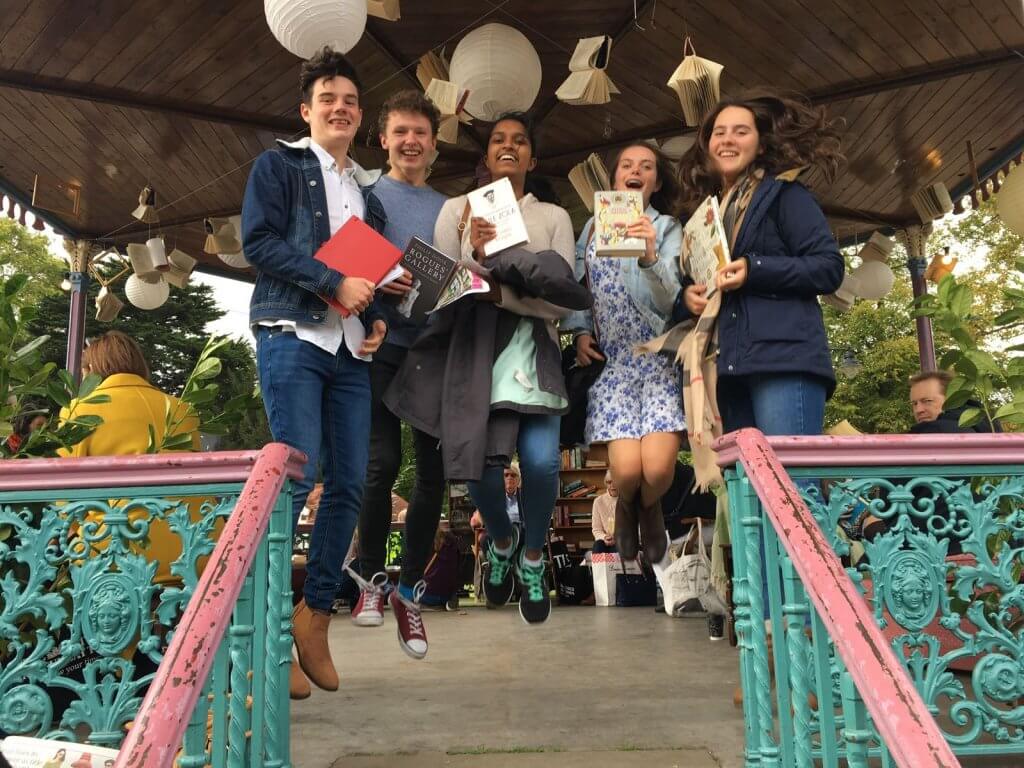 Department Overview
Success in English underpins success in many subjects and is therefore at the core of the College's academic endeavour.
Every year a number of pupils go on to read English at top-flight universities, including Bristol, Cardiff, Exeter, Leeds, Oxford, Southampton and Warwick.
All Year 11 pupils are expected to take GCSEs in English language and English literature. In 2018 nearly 40 per cent of pupils earned a Grade 7-9 in their English language exams. For English literature nearly 45 per cent of pupils achieved a Grade 7-9.
At A-level, classes are taught in small sets of about ten pupils. Team teaching is widely practised to the benefit of all; there is a constant interflow of ideas and resources. A major strength of the A-level course is an extensive lecture programme where university dons, actors, journalists and fellow professionals regularly visit and inspire College pupils.
At A-level, two in five pupils achieved A* whilst 69 per cent scored A*-B.

"To see a World in a Grain of Sand
And a Heaven in a Wild Flower,
Hold Infinity in the palm of your hand
And Eternity in an hour."
Beyond the Classroom
Through a range of societies, competitions and events the English Department has a potent influence on the cultural life of the College.
The College has two flourishing literary societies, one junior (the Rowling Society produces a magazine, called Cloisters Miscellany), and one senior. We have sponsored at the Charleston Literary Festival and recently organised a trip to Cheltenham Literature Festival.
Visiting speakers have included Derek Granger, OE, a distinguished television producer responsible for the adaptation of Evelyn Waugh's Brideshead Revisited, Man Booker nominated novelist Stephen Kelman, and legendary poet John Agard.
We also organise regular theatre trips to London. We have seen plays including the National Youth Theatre's adaptation of Pigeon English, the Globe Theatre's critically acclaimed Romeo and Juliet, Jekyll and Hyde at the Devonshire Park Theatre, and Benedict Cumberbatch's Hamlet.
There is also plenty of competition including Year 9 entering short stories into the Young Writers Competition and internally there is the Newton Reading Prize and Declamation Prize.
Here are some recent book reviews that our Year 10 pupils have made in the format of short films: