Traditional sporting excellence supplemented with advanceD technological analysis
Physical education embraces all aspects of physical activity and teaches us invaluable lessons for life. These include the importance of working together as a team to accomplish a common goal, through to the need to shoulder responsibility and cope with defeat.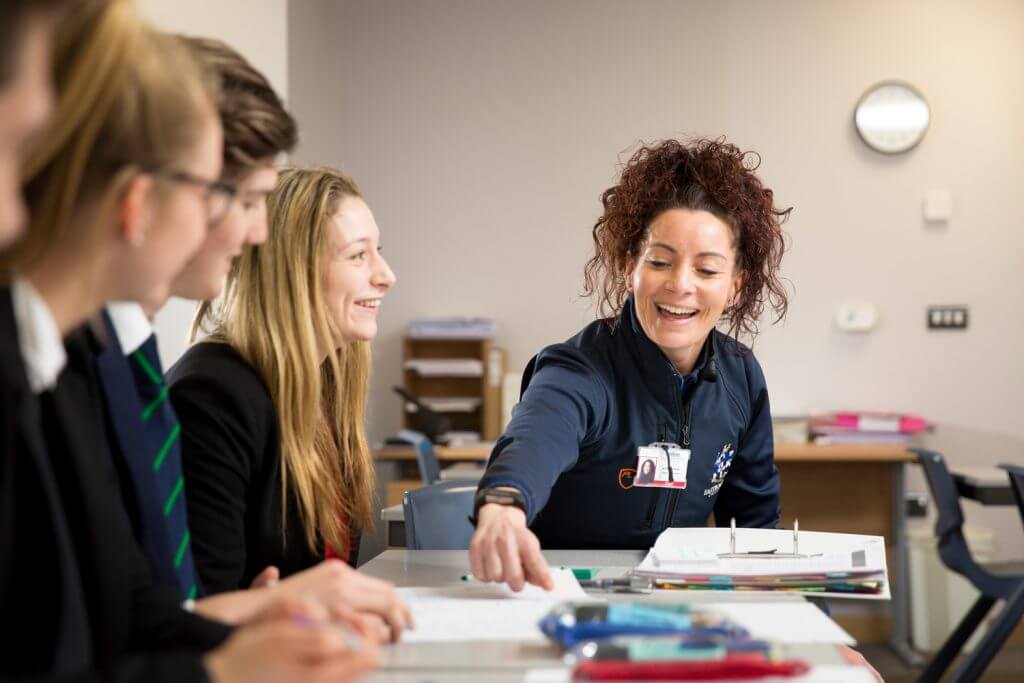 The highly committed members of the Physical Education Department are passionate about their subject and work hard to instil in their pupils the value of being reflective, resilient and resourceful learners. 

"Physical fitness is not only one of the most important keys to a healthy body, it is the basis of dynamic and creative intellectual activity."
Department Overview
In Year 9, all pupils study a sport education programme which includes a variety of physical activities, not just the traditional games. The programme explores the development of physical competencies and how to achieve a healthy, active lifestyle, and studies sporting excellence from the viewpoint of coach, official and performer.
At GCSE, we follow a syllabus which provides pupils with the chance to study both practice and theory, often with the help of a range of technical equipment including movement-analysis software, digital images and video recordings. The course enables pupils to appreciate the need for a good understanding of the principles and practices that strengthen performance and result in better health and fitness.
At A-level, pupils follow a syllabus which focuses on the performer and performance, allowing pupils to understand the full range of approaches used to improve. The course provides an excellent foundation for the growing number of pupils who wish to explore the world of sport with sports-related degrees. By regularly mentoring trainee PE teachers, the department is also able to keep abreast with the latest ideas in the field of physical education.
Beyond the Classroom
Eastbourne College is fortunate to have close links with the sports science and physical education departments at  the University of Brighton. Sixth form pupils regularly attend lectures and revision sessions there given by both university lecturers and students.
The department recently welcomed Tom Evans, GB Ultra Runner and Old Eastbournian, to speak to pupils about how his sporting experience at the College has helped his achievements as an army officer and now as a professional athlete.