Developing creative thinking, aesthetic sensitivity, critical awareness
Music plays a prominent part in life at Eastbourne College. The purpose-built Birley Centre (£8 million investment at the time), which boasts industry-standard facilities, provides a focal point for the College's music-making. Pupils of all abilities and interests are encouraged to engage in the extensive programme on offer.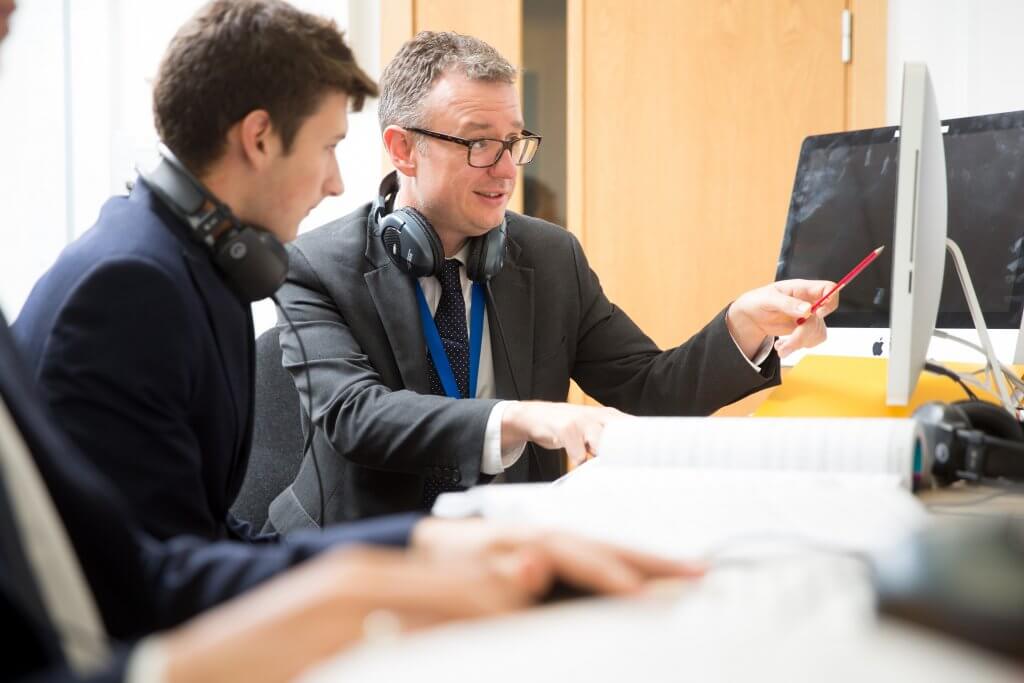 Department Overview
The department is staffed by four full-time musicians with a wide range of interests spanning early music to contemporary electronic composition, plus a studio technician. There are 21 visiting music teachers offering tuition in all orchestral instruments as well as in guitar, organ, percussion, piano and singing. There is also a department secretary who oversees all music lesson timetabling.
The Music Department's facilities include three classrooms, two of which are equipped with Apple computers running the latest software, a recording studio with three separate recording spaces linked by a control room, a drum room, a 180-seat auditorium with a recently refurbished Steinway grand piano, and numerous teaching and practice rooms.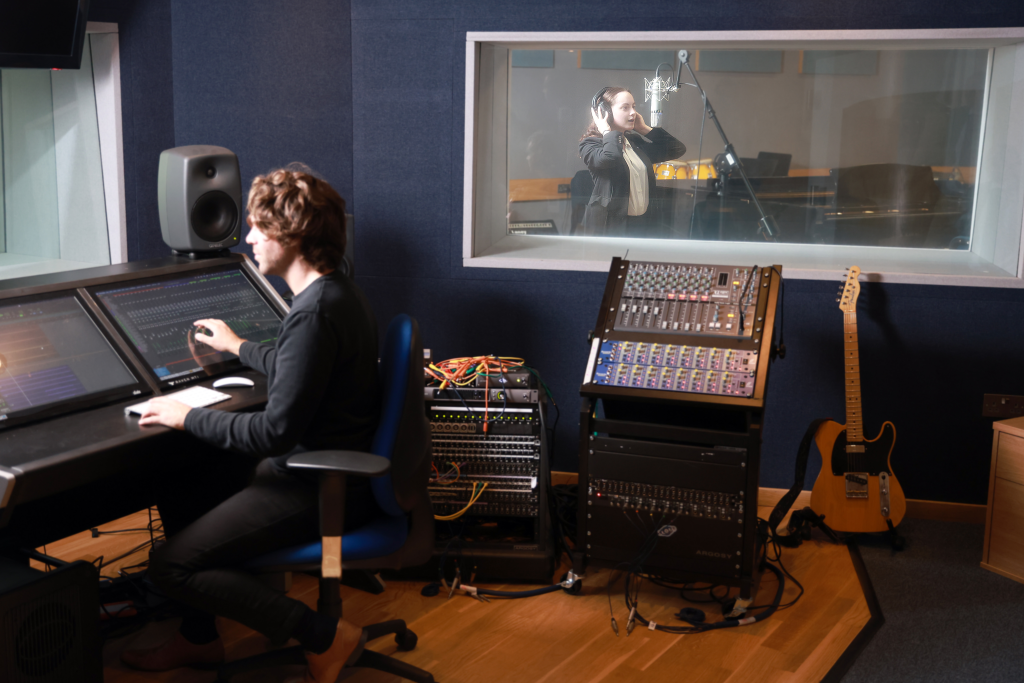 Music is compulsory for all in Year 9. Pupils follow a varied programme encompassing blues,  film music, fusion and jazz. They learn how to write a pop song and perform as part of an iPad orchestra. The Year 9 curriculum is designed to dovetail seamlessly into further study at GCSE level.
The GCSE course aims to widen the musical and cultural horizons of pupils and to  develop their skills as creators, critics and performers. The course is designed around the three key areas of performing (30 per cent), composing (30 per cent), and listening / appraising (40 per cent).
A-level music continues the format introduced at GCSE. It encourages pupils to develop further their creative thinking, aesthetic sensitivity, critical awareness, self-confidence, self-motivation and their own musical interests and skills.
In addition to the more traditional music course, the College also offers A-level music technology. The course focuses on recording and production techniques for both corrective and creative purposes, the principles of sound and audio technology, and the development of recording and production technology.

Developing the skills of creator, critic and performer.
Beyond the Classroom
Music scholarships are available at Year 9 and Lower Sixth entry. Prospective candidates are encouraged to make contact with the director of music at an early stage, and informal interviews and mock auditions can be arranged to help candidates to prepare for the scholarship audition.
The department is ambitious for its pupils. Recent successes include:
Leah Hallinon and Sian Sulke: distinction in their ARSM diploma (2019)
Lianna Yuen gained a merit in her ARSM diploma (2019)
James Tomlinson: finalist in the NCEM Young Composers Competition (2017)
Aidan Tam: instrumental awards from both Imperial College and Bristol University (2017)
Arts Award 
The College also offers Arts Awards to give pupils an exciting new creative qualification. Sixth formers can follow a creative path in a number of different directions and whichever route they choose to follow, be it via art, dance, design, drama, music, photography or textiles, they are supported by an adviser and creative mentor.