Housemaster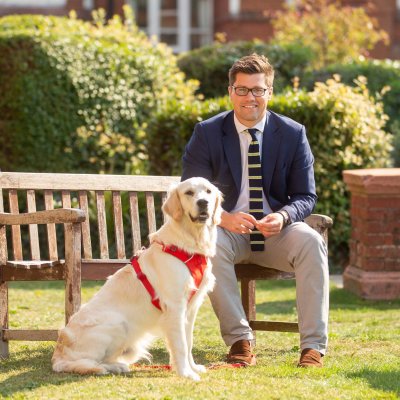 Sam Mason studied geography at the University of Reading and joined the College in September 2015 after a PGCE at the University of Oxford. Prior to becoming housemaster of Powell, he was head of geography for three years. He lives in Powell with his partner Emma and golden retriever Max. He is involved in many areas of College life, including the Environmental Committee.
Housemaster's welcome
Powell is right at the centre of the College, a house packed with talented individuals who work together to form an effective team. Be they academics, actors, artists, designers, musicians, sportsmen, tech-lovers or all-rounders, we welcome one and all. The house is not just a building, we are a community.
I look forward to welcoming you to Powell,
Sam Mason
Housemaster

About the House
Powell House, one of three boys day houses, was opened in 1934. It is located right at the centre of the College on Grange Road. There is a large common room with pool and table-football, a separate table-tennis room and galleys (small kitchens) where boys can make hot drinks and snacks. The house is fortunate to have two tennis courts in its back garden so there is plenty of space for a kick-about or tennis.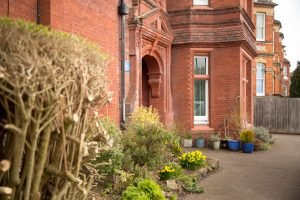 House events:  Examples include various year group socials, a house Christmas Tea and Post-Steeplechase Tea
Charity
Houses renew their preferred charity at least once a year and in line with what the pupils and staff feel is close to their hearts. To find out about Powell's latest charity drive, please contact reception@eastbourne-college.co.uk who will put you in touch with the housemaster.