About the House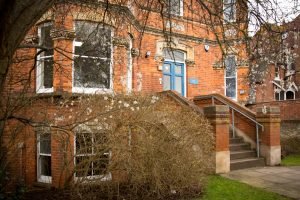 Reeves House, one of three boys day houses, is centrally situated on Grange Road, overlooking College Field. It houses around 65 boys, serving as a term-time home-from-home. There are excellent facilities, including an impressive games room that has plenty to occupy teenage boys. A small multi-use astroturf in the back garden is a very popular venue for a variety of energetic pursuits during morning and afternoon breaks. 
House events: A recent example includes a house dinner. A highlight in the calendar is the annual summer barbecue.
Housemaster
Housemaster Matthew McVeigh grew up in Northern Ireland, and joined Eastbourne College to teach business and economics in September 2016. He is a keen sportsman and currently coaches rugby, football and tennis at the College while supporting the boys in the creative and performing arts.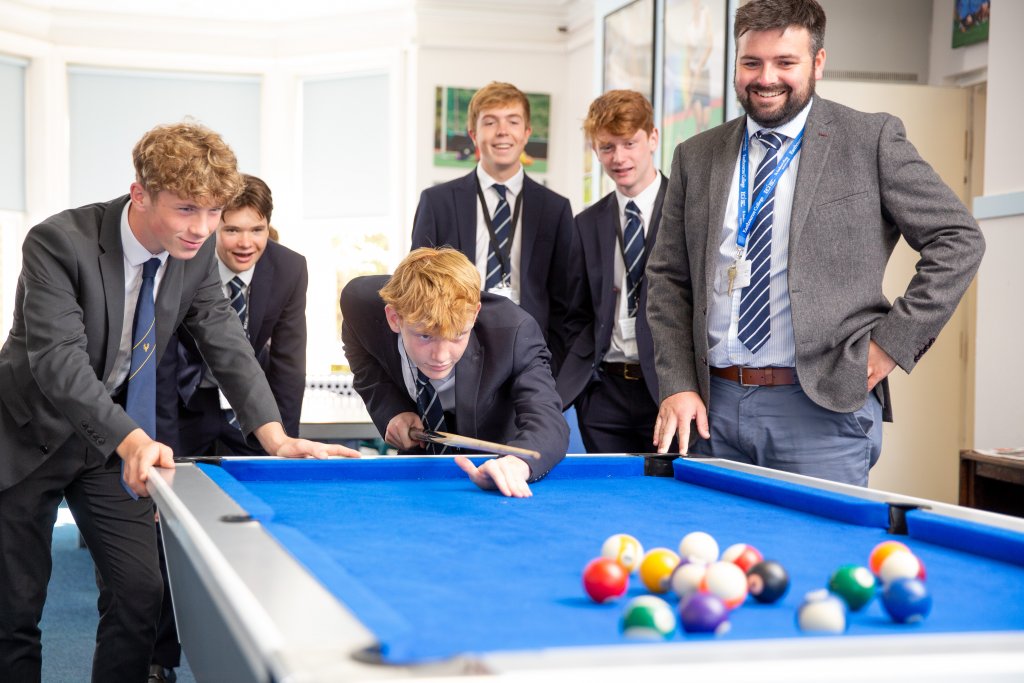 Housemaster's Welcome
Gaudium per laborem ludumque: enjoyment through hard work and play.
Reeves House is a close-knit community whose success over the years is down to the friendly and supportive atmosphere generated by pupils and staff alike. Our aim in Reeves is to provide all the boys with a friendly environment where everyone can be their best. The boys are encouraged to make the most of the opportunities that they have at the College while being able to enjoy the company, facilities and surroundings that Eastbourne has to offer. These opportunities might include assisting a member of staff to direct a play, devising a house concert, taking a lead in a charity event, or being responsible for an inter-house team competition.
We encourage the boys not only to take pride in what they do but to value 'trying hard' and to take pride and pleasure in 'doing their best'. As Sophocles wisely said:  'Success is dependent on effort.' We firmly believe that achievements worth having are worth working for. We are wholly dedicated to providing opportunities for the boys to achieve the highest academic standards while ensuring that they are known as individuals and that their unique personalities, talents and interests are nurtured to the full.
I hope you will visit us and very much look forward to welcoming you and your family to Reeves.